This is that time of the year when we all start whispering "damn, time flies way too fast, we are all getting old". And you know what? I am no different, I have just realized that I am closer to being 30 than to my early 20s, this thought does not make me the happiest man on the Earth, on the other side, the fact that there are still so many wonderful things to be learned and achieved helps me not to think about this at all. Moving directly to the subject of today's text, I have to be straightforward, 2016 was not an easy year for me, actually, it was the time of long struggles and my personal inner battles. Well, it might sound surprising, but I am thankful for that, I am convinced I needed a little bit of grind in my presence.
Blogging
I had founded my blog, which later on became my personal internet showcase, in late May. I have to thank a friend of mine, Piotr Gankiewicz, who proved me that setting up such a page is one of the best things I could do for myself as a person trying to start establishing his own brand on the internet. You have been such an inspiration, looking at the development of your blog into one of the most recognizable in the Polish IT industry, it is a joy itself.
So far, my site has been visited by more than 10 000 times and I managed to publish 21 essays. Being frank, I am truly staggered by those numbers. I would have never thought of that during writing my first article. Additionally, I am proud that I made a little step forward and released my first basic piece in French. What is the most important, I have received so much positive feedback from many of the readers and some of them have been influenced by me to change little parts of their lives. What an outstanding outcome. Moreover, I have had a few messages in regards how to make my writing better, I am so grateful for these contributions.
The top 5 most popular texts of 2016:
1. Eleiko – The Masters of Steel
2. Kanban, Agile, Lean, SixSigma, PRINCE2, Waterfall and Scrum – What are those weirdos?
3. Is Google (Alphabet) becoming a real-life Skynet?
4. Les 72 heures surprenantes en Suisse
5. The Last Time You Did Something New For The First Time?
Social Life
Even if it is so hard to believe, this is the area that I made the biggest progress this year. I realized that meeting and getting in touch with other people is not the bad idea at all. I had a chance to make some marvelous friends, who are not only solid professionals but most importantly, incredible human beings. Naming only a few of them (strong apologies to those who are unintentionally omitted) Robin Adam, Grzesiek Pasnik, Damian Majerski, Piotr Precz, Krzysztof Kaczmarek, Tomasz Korwin-Gajkowski, Michal Krzton and many others! Not forgetting my old chaps from our secret FB channel and that one crazy fucker from Seattle #PDK;) Yes Michal Kyrcz, you too. Great to might count on you folks.
PS. With all my heart, I can say that I never had a better relation with my father than this year. I believe, we got really close to each other. He is such a tremendous guy, always bearing me a hand when I need it. Chapeau Bas my old man!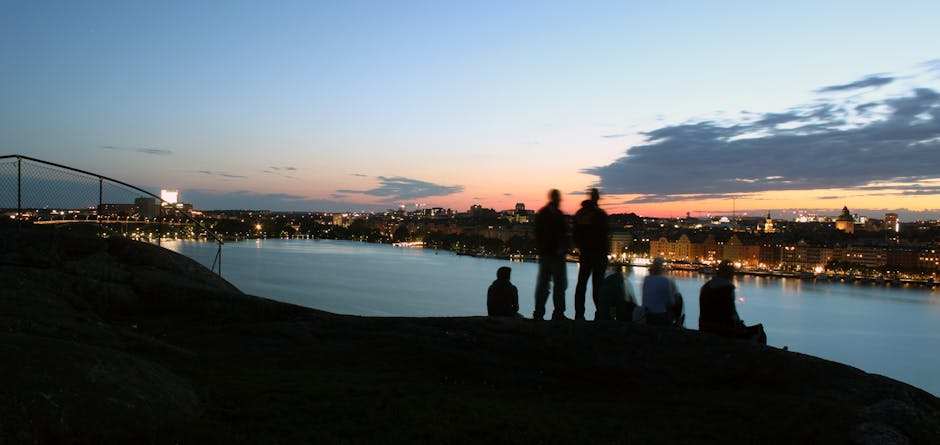 Work
Undoubtedly, it was the area where the first half of the year I struggled the most. Without fortune, I landed in a project where I felt I was not on my correct path. I wasted some time trying to change things that I had no control over. Frankly speaking, these days, I did not feel like I was getting accomplished in my career. Happily for me, it later changed, I hopped on the Expense Project where I was able to learn lots of new aspects of financial markets ins and outs. My team was such a great bunch of people whom I will remember with a bit of nostalgy. From the beginning of 2017, I am transferring to another firm to start my brand new career path as a FinTech Training Analyst. I am so excited and motivated looking at this upcoming opportunity. Hopefully, many splendid things to come:)!
PS2. Once again, I am a student, feelsgoodman.jpg
Hobbies
As you all are aware, I am a person of many interests and I am curious by nature. I love trying new things, therefore, 2016 was a special year for me in that field. I successfully set up my personal blog, that helped me understand that writing might be a bit addictive, especially when you, step by step, are getting better at this. My next hobby achievement was resuming the French lessons, I have a dream to be able to fluently communicate in 3 languages, particularly because of the fact I would like to visit Switzerland/the USA/Canada for a bit longer than a holiday stay (keep your fingers crossed). I am also glad that I kept track on the financial markets on a daily basis, I feel much better to know what is happening in the world. And well, it is an integral part of my daily work.
Even though being quite a busy person, I never gave up playing the acoustic guitar. I really sense that there is something special in instruments and music, it moves your soul in extraordinary ways. You need a little bit of goosebumps in your life, trust me. Nor I did not get out of my beloved sports of powerlifting and basketball (this one only as a spectator). Despite suffering from a rather severe injury back in 2015, I managed to keep on lifting some decent weights, and my physique is in a top shape ever. As a huge NBA fan, I became a premium member of SzostyGracz site just to make sure I don't miss anything.
PS3. if you would like to know what I read on a daily basis, there is my text about this:
http://marketination.com/2016/11/28/who-and-what-do-i-follow-on-a-daily-basis/
I've also gotten interested in new things like: Blockchain/Bitcoin technology (along with Tomasz Korwin-Gajkowski we are planning a bit of cooperation in that matter), playing the piano (I am just after my first lesson, I will definitely give it a try in 2017).
Last but unquestionably not least – Motorcycling. The thing that had been difficult to me in the beginning, later on, turned to become such a gigantic life passion. I am nothing short of being a petrol head, I totally adore the sound of my inline four cylinder engine, I long for the moment of riding on a good weather. I cherish every moment spent on my Honda, feeling free and fulfilled with my life while looking at the beautiful sunset amongst the hills. And this is not the best aspect of motorcycling, these are your companions. No doubt, there are no many more prominent moments in life than group riding therapy.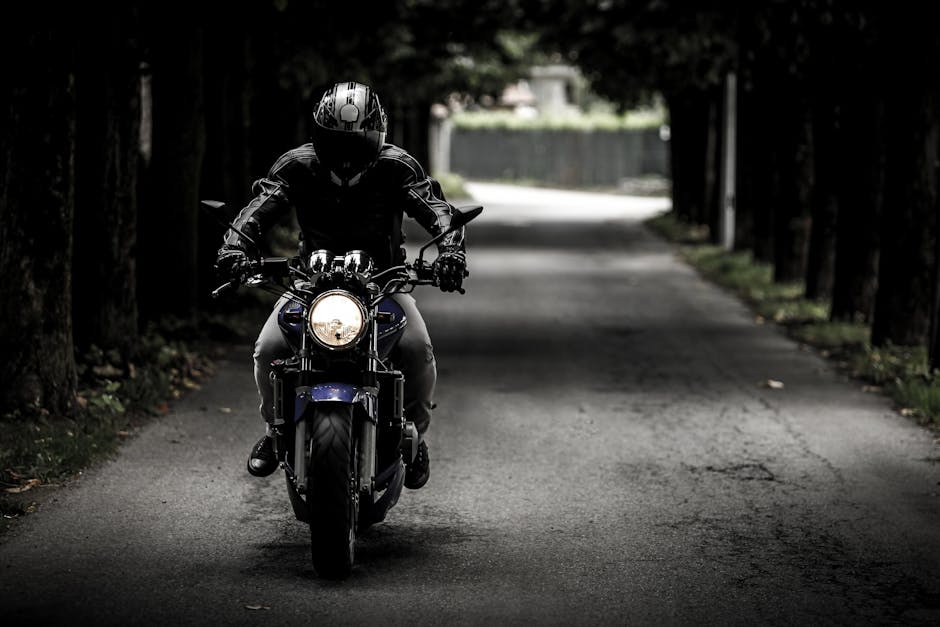 Travels
A few years ago, I was not much of a traveler, but at the moment everything has changed. Clearly, I cannot imagine without a few trips here and there, both local and abroad. This year I paid visits to Hungary, Italy and Switzerland (I had a take on my journey to that country: http://marketination.com/2016/11/20/les-72-heures-surprenantes-en-suisse/)
Projects
StrengthCraft – A project, launched in October 2016, of organizing sports events where sportsmen and sportswomen from different activities like CrossFit, Powerlifting, Weightlifting, and others can compete against each other. A cooperation of 5 young folks who are trying to create a platform to promote physical activities on a daily basis. We are now in the middle of the first edition and there has been a huge response from the Polish training community. The first episode of the KOTH challenge has been released.
Find more at:
My next involvement would be strictly connected to Blockchain/Cryptocurrency technologies, but it is a bit early to deliver any precise information. I have fabulous feelings about this one and some set expectations. As always, time will tell!:)
Before I started writing this essay, 2016 had been painted mostly in dark colors for me. Right now, I can see plenty of little accomplishments. Maybe it was not that bad? Sometimes I am too harsh on myself, I will never change.
Unsurprisingly, I am looking forward to the next year, I know there will be loads of challenges and bumpy roads ahead, but I am sure, as persistent as I am, I will be able to overcome all troubles on my way. I will write a second post about my future goals, just to have them written down for the end of 2017 when I will be making yet another review of my life and work (what about the quarterly review – I gotta consider this).
Probably there are dozens of things that I have forgotten to include, but that is fine, they don't matter that much. What matters is that I am constantly becoming more and more happy with my existence. Isn't it something that we all aim at? I wish you the same and thank you for all the support I receive
PS4. Work smart for the next year to be even greater than this one – it is all up to you!